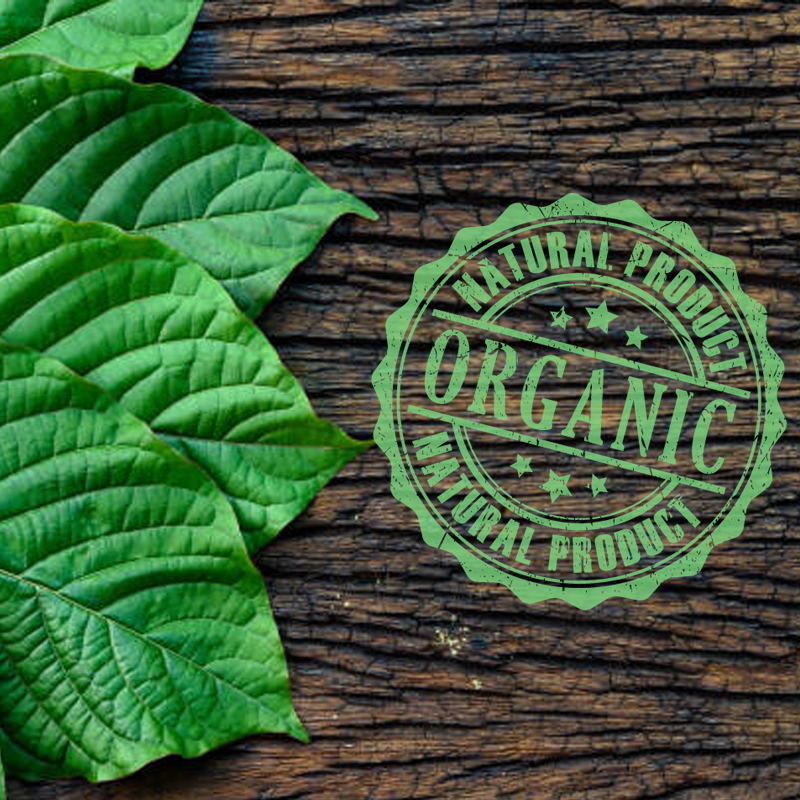 With consumers becoming more and more conscious about what goes into the kratom they buy, the demand for organic products is on a steady rise. After all, who wants to take a dose of pesticides, herbicides, and heavy metals with the kratom products they use?
While it might seem obvious for manufacturers to sell products that are free from all these nasty chemicals, you'd be surprised to know that there are actually quite a lot of products out there that contain them. So before you click through to checkout with that cart-full of kratom products, make sure you check twice to see if they're organic.
True North Kratom
The True North Kratom brand has been around for quite a while, offering quality kratom products to buyers in Canada. According to their website, all of their products are 100% organic, with no additives and fillers to provide you the maximum potential of kratom in all of its natural glory. The best part is that they ship all of their orders with freebies in the box, so you always get more than you pay for.
They have 13 different kratom powders on their line-up, including choices like Gold Vein, Red Maeng Da, Green Elephant, and Super Green Malay. Each choice is available in packs of 25g, 50g, 100g, 250g, and 500g. Prices start at $14.99 per 25g which might not be the cheapest you'll find, but with an organic guarantee and freebies to boot, they're definitely worth the added cost.
King Tut Botanicals
If there's a kratom vendor out there that's dedicated to providing buyers with quality, organic kratom, it's King Tut Botanicals. The brand is known for its strict adherence to quality standards, ensuring that all of their products meet quality control regulations. According to the brand, they pay more to acquire their raw material compared to other brands that are willing to compromise quality and safety for the sake of getting low-cost kratom.
King Tut Botanicals offers a wide range of powders and crushed leaf options for kratom enthusiasts who might be in search of something new. Packages start as small as 30g, increasing to 60g, 150g, 300g, 500g, and 1kg. Prices depend on strain variety, but their most affordable products start at $13 for 60g of product which is relatively cheap compared to a lot of other vendors out on the market.
Kratom Leaf Canada
For those looking to get their hands on bulk kratom in Canada, Kratom Leaf Canada is one of the most prominent organic kratom suppliers around. The vendor actually only sells in bulk, which has made them something of a go-to source for small start-ups who want access to quick, easy, organic kratom to resell and rebrand as their own stuff.
Kratom Leaf Canada sells varieties like Yellow Vein, Red Maeng Da, Red Borneo, and Green Horn. All of their options are sold in 500g, 1kg, 2kg, 3kg, 4kg, 5kg, 10kg, 15kg, and 20kg bags so you can stash up for a whole household or start your own kratom business. Prices are also relatively cheap, with 500g bags selling for $100, and 20kg kratom bags going for $2100.
My Kratom Canada
My Kratom Canada is one of the more polished kratom brands out there, going as far as selling their product in branded mylar bags to add to their overall appeal. The vendor sells a modest range of kratom products labeled as a 'research product', and their packets are limited to just a 250g bag. For those who don't know which strain to get, they also sell a variety testing kit that comes with 15g packets for each variety they sell.
Their options include Red, Green, and White Vein kratom as well as a 250g blend that combines all three. They all retail for $59.99, but they have a kilogram package that comes with all four options for a discounted price of just $149.99. Their Variety Testing Kit is the cheapest pick on their list, selling for just $5 each plus shipping.
Canada Kratom Store
One of the things that give Canada Kratom Store an advantage over competitors is that they provide a general idea as to their kratom products' chemistry. According to the brand, their 100% pure and natural products contain 1.6% mitragynine for their prime products or 1.4-1.59% for their regular strains. They also provide a 100% money-back guarantee which is definitely a plus if you're not into the risky buying business.
There are 15 different strains on the Canada Kratom Store line-up including Yellow Vietnam, White Thai, Red Maeng Da, and Super Green Malay. Their Prime line includes Red, White, and Green Vein choices that sell for slightly more than their regular picks. Prices start at $10.99 for 25g of their regular varieties or $11.99 for their Prime choices.
The Best Places to Buy Organic Kratom in Canada
Whether you're starting up a business or if you're just looking for some quality herb for your personal stash, these vendors deliver. Offering quality, 100% organic kratom products, these brands provide the highest quality kratom you'll find on the market. And with fair prices, lots of choices, and speedy delivery, you might just find yourself coming back for more.