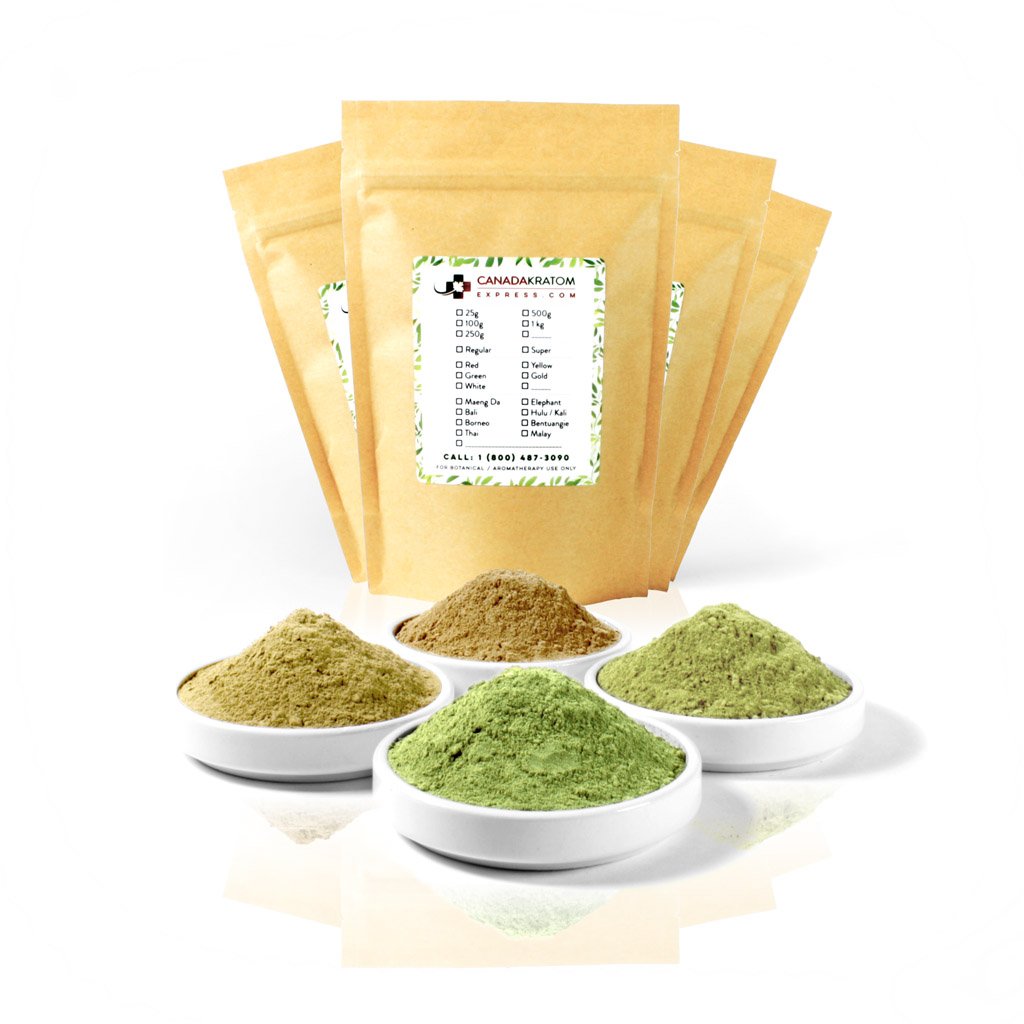 Warning*** do not buy from this vendor. Many people have been speaking out in the last few months about Canada Kratom express no longer shipping orders or answering any customer service inquiries. Purchase from this vendor at your own risk…
The kratom scene is pretty tight, especially since it's becoming easier for people to get their hands on bulk kratom supply from other countries.  These days, almost anyone can put up their own kratom brand. But that doesn't mean you should buy your product from just anyone. That's why we put together this Canada Kratom Express Review for you.
It pays to check your chosen vendor to make sure they're selling quality kratom that's both safe and effective. Canada Kratom claims to meet all of those standards and more, offering products that bring 'the power of plants to people.' But are they as good as they claim, or is it all a massive hype?
Reviews for Canada Kratom Express
Since they are one of the biggest kratom brands on the Canadian market, Canada Kratom Express gets a lot of exposure online. Their website uses the Trustpilot review verifier to make sure all feedback left behind is accurate and reliable. And with over 1000 reviews under their belt, it's safe to say that the brand has amassed quite a number of loyal patrons.
But more than just the sheer number of reviews, it's the ratings that they get that make them especially tough to beat. With an average Trustpilot rating of 4.9 out of 5 stars, Canada Kratom Express satisfies a large majority of their buyers with their quality products, excellent customer support, and their fair prices.
On Reddit, there's also quite a lot of information about Canada Kratom Express. One Redditor gave commendations to the brand for really taking the time to help them choose the right product. Many others commented and shared their sentiments, claiming that the brand offers the best customer support in the country and even the best prices they've seen.
And with such a large scope, it's really no surprise that Canada Kratom Express also gets quite a lot of support on their Facebook Page. With over 1,200 likes on their Page, the brand gets a lot of engagement through their socials. They share tons of informational articles that provide insight on how to use kratom, what it's good for, and what it can do for you. 
The Canada Kratom Express Product Line-Up
So what exactly do they offer? Just like many other kratom brands, Canada Kratom Express offers a variety of kratom powders that give buyers a slightly wider selection than the average kratom vendor. They have about 22 different strains under their belt excluding any blends and bundles.
Their strains include:
White Hulu

Yellow Thai

Green Kali

Green Elephant

Red Borneo

Gold Bali

Super White Borneo

Super White Maeng Da

Super Green Maeng Da

Super Green Malay

Super Green Borneo

Super Red Maeng Da

Super Red Bentuangie

Super Red Borneo

Super Gold Maeng Da
Package sizes include 25g, 100g, 250g, 500g, and 1kg for all of their kratom strains. For those hoping to explore their powder strains without having to buy separate packets, the brand offers bundles that bring you a variety of strain choices in one discounted package.
They also offer a selection of kratom powder blends that combine different strains to bring you unique effects. These include Bali Blend, Super Borneo Blend, Power Blend, Focus Blend, Relief Blend, Morning Blend, Evening Blend, and Maeng Da Blend.
Naturally, the Canada Kratom Express brand also carries a range of capsules that use the same kratom powders they sell mentioned in this Canada Kratom Express Review. Capsules are sold in a variety of pack sizes including 20ct, 50ct, 120ct, 220ct, and even 500ct.
Canada Kratom Express Prices and Coupon Codes
As many of their reviewers have testified, Canada Kratom Express sells some of the most affordable kratom products on the Canadian market. Their powders start at just $8.99 for certain strains, making their products accessible to buyers with different budget limitations. Their kilogram goes for as low as $164.99 which is definitely right within reach if you're interested in stocking up for the long haul.
Capsules are sold in packets of varying sizes, with their prices being fairly low as well. A 20ct packet starts at $19.99 while a double 20ct pack sells for just $29.99. The 120ct packet sells for $89.99, giving you a sufficient supply for the weeks ahead.
And while their prices might be affordable already, Canada Kratom Express offers a bunch of ways for their buyers to save on their purchases. They have a 10% discount for first-time buyers, as well as rewards and a referral program that earns you points and store credits.
The Verdict on Canada Kratom Express
Offering a broad range of kratom varieties at truly affordable prices, it comes as no surprise that Canada Kratom Express has managed to dominate the Canadian kratom scene as mentioned in this Canada Kratom Express Review. Their impressive selection and their various promotional offers and programs make every transaction well worth the cost. And because they top it all off with world-class customer support, you can be sure to enjoy a pleasant shopping experience every time you buy from Canada Kratom Express.