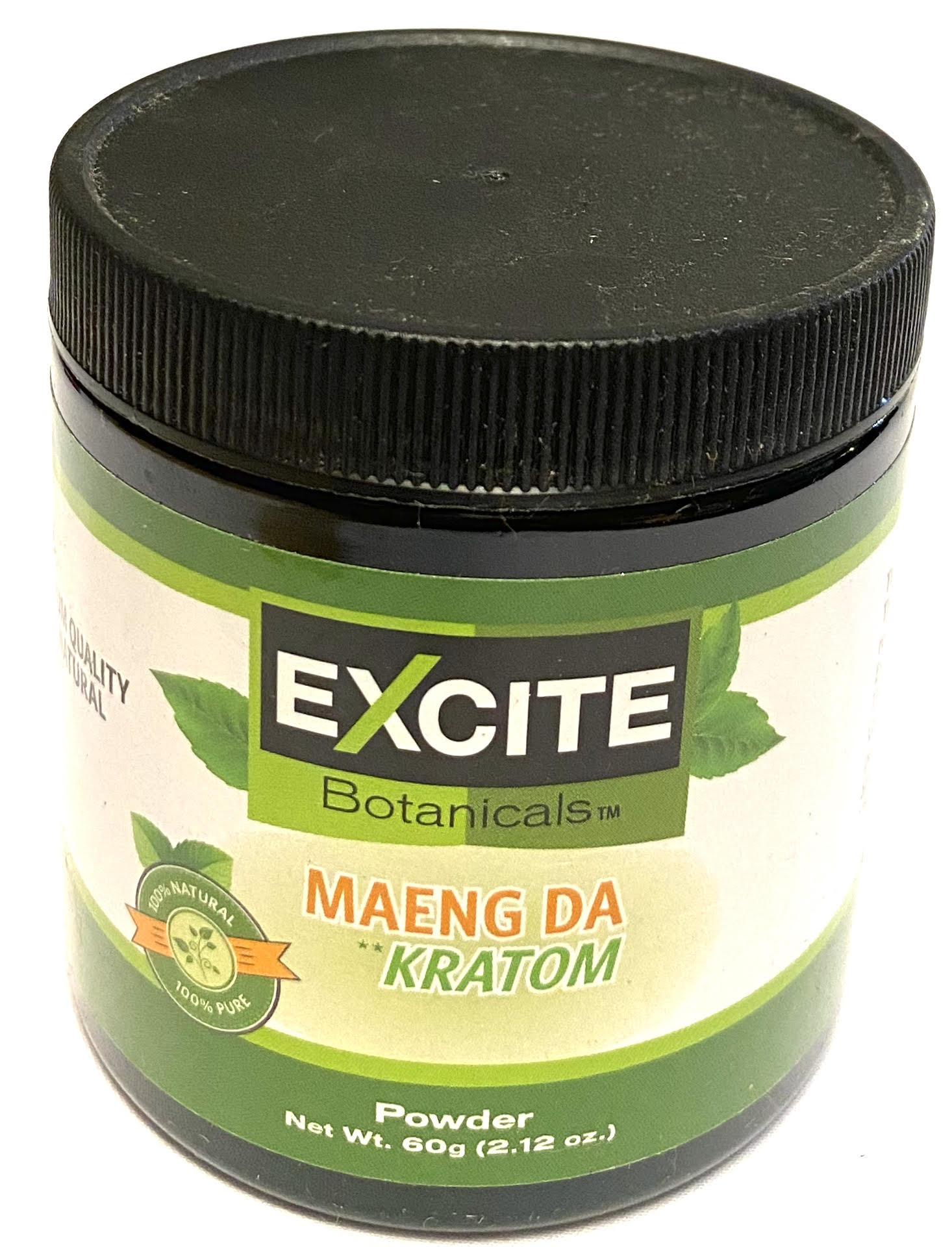 Headshop brands are often considered the lowest of the low. Mostly reserved to buyers with no other choice, these brands often fall short of the basic expectations you would have to qualify a kratom product as 'good'. Nonetheless, they thrive because they're the most easily accessible products out there, available through gas stations, convenience stores, salons, and various other establishments as mentioned in this Excite Botanicals Kratom Review. 
Excite Botanicals is yet another brand in the headshop segment, but the company is hoping to make a change in how buyers perceive headshop products. The only question is — do they succeed at reshaping the vape shop kratom image or are they just another headshop brand?
Reviews About Excite Botanicals
It's important to point out first and foremost that Excite Botanicals doesn't have its own website. The brand doesn't have its own Facebook, Instagram, or Twitter either. A quick Google search will show you that the brand is sold mainly through distributors like Payless Kratom and House of Glass NY.
Sadly, that also means that there aren't a lot of user-generated reviews about their products. In fact, even Googling for Excite Botanicals Kratom Review will turn up zero relevant results because the brand's name tends to mess up with search results.
On Reddit, there's a single thread that talks about the brand but fails to provide any real information that could help buyers make an informed choice. While some of the contributors claim that the brand is one of the best head shop choices out there, there's an equal amount of comments that claim that Excite Botanicals falls short of expectations all around.
The websites that sell Excite Botanicals kratom products have limited reviews about their products, with each item having just a single entry or none at all. Unfortunately, the reviews aren't verified, and since they all have nothing bad to say about the brand, it's tough to truly believe what they have to say.
Another thing worth mentioning is that you can't really reach out to Excite Botanicals in case you run into any problems with their products. This makes the lack of any documentation extra dangerous especially if you experience any side effects and adverse reactions.
Without any information on where the brand is from and who are the people the run it, you might not be able to direct your concerns to their higher-ups in case you experience any unpleasant effects.
Excite Botanicals Product Line-Up
There really isn't a lot offered under the Excite Botanicals belt. As of writing, they only offer two distinct strains, namely Bali and Maeng Da. However, both choices are available as powders and as capsules. Powders come in bottle sizes of 120g and 250g, while their capsules are available in bottles of 75ct, 150ct, 300ct, and 500ct.
Again, their products aren't sold through their own website and there's actually very little information about the brand itself. Even more disturbing is the fact that they don't have any documentation to prove the safety of their products. As a general rule, buyers should look for paperwork to learn whether a specific kratom product passed safety standards.
Because the Excite Botanicals line-up fails to provide any lab reports, buyers are forced to make a purchase without sufficient information. To be fair though, there are very few vendors out there that actually go the extra mile to provide buyers with certificates of analysis. So this wouldn't be the first time that a brand has failed to show any papers to substantiate its quality claims.
Excite Botanicals Pricing and Coupon Codes
Prices for the Excite Botanicals range of products tend to change from seller to seller. From Payless Kratom, their powders go for $18.99 for 120g and $38.99 for 250g. Their capsules sell for $11.99 for 75ct, $15.99 for 150ct, $33.99 for 300 ct, and $52.99 for 500ct. Compared to other kratom products out there, it's easy to see that Excite Botanicals line is definitely much cheaper than other headshop brands you'll find.
On the topic of discount codes and coupons, however, you're pretty much on your own. Excite Botanicals doesn't offer their own promotions simply because they don't have a presence online. So if you were hoping to get their products at a discounted price, you would have to look into the different sellers that offer them.
The Verdict on Excite Botanicals
If you're caught in a bind, you need to get your hands on kratom, and you just can't wait for your next delivery to arrive, then you might be able to bridge the gap with Excite Botanicals. But be warned – the brand's lack of an online presence and their shady product composition and chemistry might mean that there's a bit of risk involved in patronizing them. But hey, if you want cheap, accessible kratom, then Excite Botanicals could be the answer.