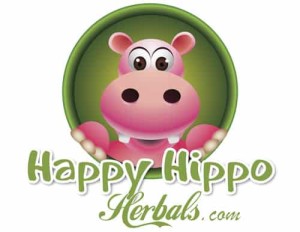 Aside from Canadian Vendors for Kratom, you can also get your Kratom needs in the US. One of the popular US vendors is Happy Hippo Herbals, which already can make you smile just reading the name alone. However, will you be satisfied with their products?
What is Happy Hippo?
Happy Hippo is not a new-comer in the Kratom industry. In their six years of running their business, they are now recognized by the American Kratom Association as a GMP Qualified Vendor. Located in Boise, Idaho, Happy Hippo Herbal aims to provide customers with the best Kratom products in the USA. The company was a small start-up, beginning its operations in a lonely basement in 2013. With their passion for Kratom and customer excellence, Happy Hippo was able to create a name for themselves as one of the industry's leading providers for Kratom strains.
You'll get two reactions when you visit the Happy Hippo website. One, you'll think it's cute and fun. The other, you may be a bit turned off with the bright pastel colors as well as the Comic Sans font. It's not as professional looking as the Canada Kratom Express or Madam Kratom.
However, if you go beyond the cartoony and amateurish look of the website, you'll see that this is one of the most accessible vendors to navigate through. You can also see some snapshots of the Happy Hippo packaging lab taken July 2019 in the "About Us" section.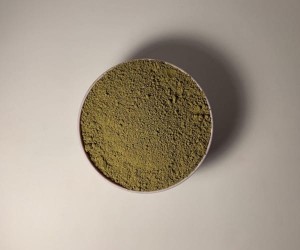 What Happy Hippo Kratoms can you get?
You'll see most of the common Kratom strains in Happy Hippo Herbals. Depending on your preference, you can get Kratom in powder or capsule form.
For powdered Kratom you can get:
Bali – Top Shelf Green, Red, Green
Bentuangie – Red
Malay – Green, Red, Diamond
Sumatra – Red, Yellow, White
Horn – Red, White,
Sunda – -Yellow
Hulu – Red, Superior White
Indo – Super Green, Super Red, Super White
Borneo – White
Maeng Da – Green, Red, White, Gold
Thai – Green, Red, Ruby Red
Vietnam – Yellow
Capsule options, on the other hand, are minimal. You can only get:
Maeng Da – Green, White
Indo – Super Red
Bali – Green
Vietnam – Yellow
Malay – Green
The packages come in 60ct in 550mg dosages. They often come with a certificate of analysis that is conducted per batch of Kratom.
How much should I spend?
Kratom powders come in 1oz, 4oz, and 1 kg packages. You can get a Top-Shelf Green Bali for $9.00 per 1 oz pack. Others like the Green Malay Kratom start at $12 per 1 oz, while the Gold Maeng Da is at $13 per 1 oz pack. Happy Hippo kratom capsules cost $30 per bottle, while newbie packages cost $15-$30 depending on your starter pack.
How can I pay, and what's their shipping policy?
US Orders take about 2-5 days for delivery via USPS. There's no information regarding Canadian orders, although there are some who say Happy Hippo ships to Canada. International fees apply with rates varying depending on your location, and your Kratom may take 2-3 weeks to arrive.
What discounts can I get?
Happy Hippo occasionally offers certain strains on sale for as much as 35%-66% off for a limited time offer. The weekly deals usually run M-W-F and can run for 24-48 hours. If you want to get a head's up, subscribe to their newsletter to get tabs on the sales. You can also get as much as 20% discount if you use Bitcoin for your purchase.
How does Happy Hippo compare to other vendors?
Happy Hippo also categorized their Kratom according to what you want for your Kratom use. You don't have to go through each strain to see which one will be the best. You have slow, moderate, and fast Kratom selections for relief, balance, and energy respectively.
Happy Hippo has more offerings for Kratom compared to Kratom Source, but not as much as what MitraGaia does. They are also more expensive to other brands because they don't deal with farmers directly. A 3rd party imports their Kratom and do the testing in an independent lab in Michigan for safety.
Still, others don't mind because they get value for their money. There are several YouTube videos and feedbacks in Reddit that rave about their positive experience with Happy Hippo. However, there are other Canadian vendors like the Golden Monk Kratom, who can give you the same value.