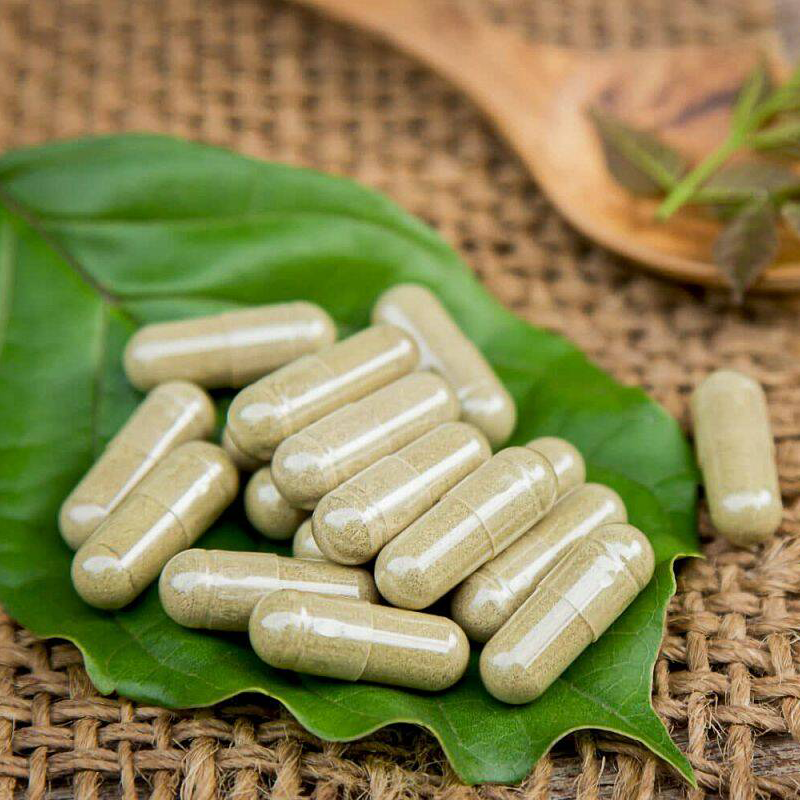 While kratom powders are pretty popular throughout North America, there's no denying that they can taste pretty nasty. That's why kratom capsules come in second in terms of popularity. Aside from providing accurate, measured doses, kratom capsules are also much easier to toss and wash especially for those who might not tolerate the strong taste of kratom too well.
In Canada, there are quite a lot of vendors that sell kratom powders, but not enough that cater to the capsule market. So if you're in search of the best place to buy kratom capsules in Canada, this shortlist of vendors should be exactly what you need to narrow down your search.
Canada Kratom Express
As one of the biggest names in the Canadian kratom market, Canada Kratom Express enjoys relative popularity versus a lot of other vendors out there. Aside from offering powders, they also sell a range of capsules that cater to buyers who want something a little easier to down. Their strains include White Maeng Da, Yellow Thai, and the elusive Green Elephant.
Their capsules come in packs of 20, 50, 100, 120, 220, and 500. Their 20ct pack sells for as low as $19.99, with prices going much lower per capsule as you buy bigger packs. With free shipping on orders exceeding $199 and a 10% off voucher for first-time buyers, it's hard to give up the perks at Canada Kratom Express.
Kratom Temple
This trendy kratom vendor offers an interesting range of products, with some of the first-ever kratom-infused gummies and chocolates lining their shelves. Catering to both the United States and Canada, this kratom juggernaut is incredibly popular among buyers who want a brand with a well-established reputation.
With its main offices in the US, Kratom Temple has branched out to Canada by offering its products from a Canadian warehouse. They also have a dedicated website for their Canada-based buyers, showcasing their extensive line of kratom capsules and more. They're also pretty big on discounts and promotional offers which is a definite plus if you're trying to watch your budget.
Green Coast Kratom
If you need a quick kratom fix and you don't have the time to spare to wait for another shipment, then you might want to give a headshop brand a try. Brands like Green Coast Kratom are available in smoke shops, vaping goods stores, and even some convenience stores, making them easily accessible to buyers in a bind.
Keep in mind though that their choices aren't going to be as extensive as what you would find through a dedicated kratom vendor. As of writing, Green Coast Kratom carries just two strains in capsule form, namely Green Maeng Da and Red Bali. Mylar bags contain either 75 or 150 capsules and cost $20 and $30 respectively.
Excite Botanicals
Another brand you're likely to find at your local head shop, Excite Botanicals offers a slightly more diverse range of kratom strains for those who want more variety. Their capsule choices include Maeng Da, Red Bali, and White Thai, among others. Capsules are packaged in reusable plastic bottles that contain either 150 or 500 caps.
What's nice about their capsules is that they can be pretty easy on the pocket. For instance, their 500ct bottle sells for just $66.57, which can be pretty low compared to a lot of other vendors out there. Keep in mind though that prices tend to vary depending on the distributor, so you might see fluctuating prices across different head shops and retail stores.
How to Choose Quality Kratom Capsules
Not all capsules are created equal. To make sure you're buying kratom capsules that truly meet standards, it's important that you take note of a few important factors:
Lab Reports

– Most vendors won't publish lab reports on their website but will have them at the ready should anyone ask to see them. This should show you that their products are safe, and are free from any sort of harsh chemicals like heavy metals and pesticides.

Prices

– If it's too cheap compared to a lot of other products out there, then it's probably too good to be true. Don't hesitate to spend a little more especially if it means securing a quality find.

Variety

– Vendors that can offer a wider selection typically source their kratom from a more reputable wholesaler, or even direct from the source. Scan their options to see how many strains they offer — the more, the better.

Moneyback Guarantees

– If a brand is willing to return your money if you're not happy with their product, it only means that they're that confident in what they offer. A moneyback guarantee isn't the only proof of a vendor's confidence, but it also works as a safeguard for your cash.
Buy Quality Kratom Capsules in Canada
The options might not be too dense right now, but they're definitely out there. If you're having trouble finding quality kratom capsules in Canada, make sure you check out our shortlist. These vendors offer some of the best kratom capsules you'll find in the country, and provide a high-demand product that's not too easy to find in the Canadian kratom market.