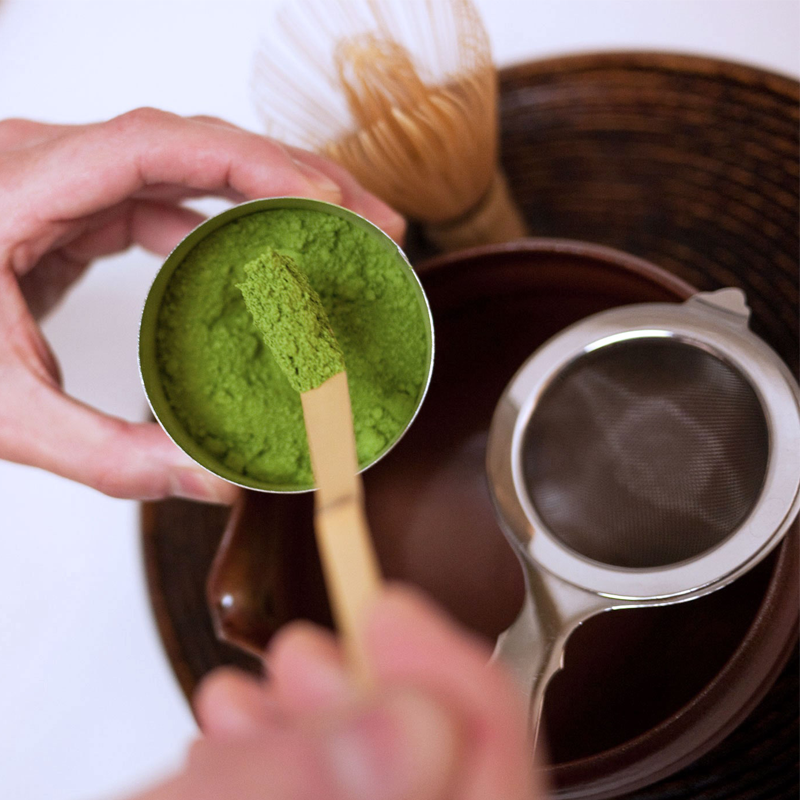 While Canada has yet to place a ban on kratom, it's important to point out that Health Canada has not approved kratom for human or animal use or consumption. And that's why vendors are mostly cautious when it comes to offering kratom in forms that would suggest that they're intended for eating or ingesting. That's also why you won't really find kratom tea bags for sale in Canada.
Even then, kratom powder or crushed leaves can be steeped and brewed into tea. Fortunately, there are a lot of Canadian vendors out there that sell both powders and leaves, giving buyers a ton of options to source everything they need to brew quality kratom tea at home.
Kratom Leaf Canada
You can't really go wrong with a name like Kratom Leaf Canada. The vendor offers all sorts of botanicals, providing buyers with a range of all-natural products that are geared towards supporting organic wellness. So aside from their kratom powders, you're likely to find a roster of other leaves and herbs you might be able to incorporate into your lifestyle.
Presently, Kratom Leaf Canada offers about 16 different kratom powder varieties including Red Malay, White Horn, Red Bali, Yellow Vein, and Green Borneo. All of their powders are available in bulk packs of 500g, 1kg, 2kg, 3kg, 4kg, 5kg, 10kg, 15kg, and 20kg. Prices start at a modest $100 for 500g and increase up to $2100 for their 20kg bags.
True North Kratom
Offering 100% organic kratom products, True North Kratom has established itself as one of the forerunners in the Canadian kratom market. The brand takes pride in its all-natural products that come straight from Southeast Asia. And while they might not offer the lowest prices in the business, they do make up for it by packing a load of freebies with every purchase.
True North Kratom offers all of your favorite kratom strains including White Borneo, Super Green Malay, Red Bali, Gold Maeng Da, and Gold Vein. But aside from their powders, they also sell crushed leaf that provides buyers a more tea-like experience. Steeping these crushed leaves in boiled water can produce a much stronger brew with more potent effects than you would get with powder.
King Tut Botanicals
Operating in both the United States and Canada, King Tut Botanicals is a pretty big deal in the North American kratom market. The brand offers a wide range of products that cater to buyers with distinct needs and preferences. All of their botanicals are also 100% organic and natural, sourced directly from suppliers in Southeast Asia and other parts of the globe.
For those looking to brew their own kratom tea at home, King Tut Botanicals provides a satisfying range of products that includes a variety of crushed kratom powder and leaf choices. They sell Red Borneo, Green Borneo, Red Tiger Riau, and Elephant Red Thai to name a few. Prices vary from product to product but start as low as $13. crushed leaf products are sold in packs starting at 300g which sell for $117.
Northern Organix
Based in Ontario, Canada, Northern Organix is a bulk botanicals supplier that specializes in kratom powders, herbals, and organic soap products. All of their products are said to be 100% organic, sourced only from trusted farmers in Southeast Asia and other parts of the world. The brand takes pride in its friendly approach to customer care, ensuring that all buyers experience top-notch service every time.
There are about 14 different kratom varieties on their page including but not limited to Green Hulu, Bentuangie, Bali Gold, Red Bali, Yellow, Kasongan, Green Northern, and a curious choice simply named Brown. Prices vary from strain to strain, but their most affordable varieties start at just $11.20 for a 25g pack.
Kratom Earth
If you're interested in variety, Kratom Earth has what is perhaps the most extensive kratom variety line-up across the Canadian market. With 28 different kratom powder choices listed on their inventory, it's really no surprise how the brand has managed to rise through the ranks as one of the most prominent vendors in the country.
But aside from offering variety, Kratom Earth also caters to buyers who want to explore kratom and its potential. The brand sells interesting picks like Red Turtle, 50:1 extracts, and a range of their own signature blends to help enhance the effect of each unique strain. The best part is that their products are some of the cheapest you'll find, starting at just $8.99 for every 25g depending on the strain.
Buy Kratom Tea in Canada
Although it's not likely that you'll find kratom in tea bags just yet, there are loads of vendors out there that sell powders and crushed leaves that you can steep and brew just the same. These trusted Canadian kratom vendors are some of the best known in the biz, offering quality, organic products that get the job done. So the next time you find yourself in search of quality kratom in tea in Canada, make sure to check out these vetted choices to narrow down your search.