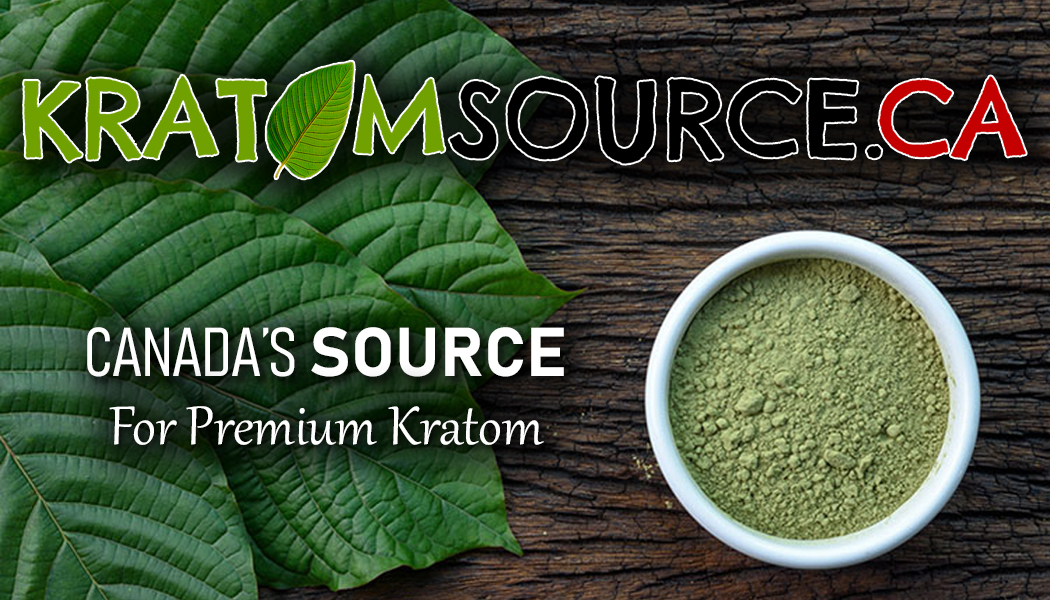 If there was ever a kratom vendor that lived up to its name, it was Kratom Source. The vendor was the go-to for all things kratom, offering an extensive selection of kratom products for buyers in Canada. With such a wide array of products, fair prices, and fast shipping, it was no surprise that they soon became the Canadian kratom vendor to beat.
But Google the brand today, and you're likely only going to find remnants of what it once was. With their website reduced to just an informational page, and the internet filled with a bunch of kratom buyers all scratching their heads in confusion, the kratom market finds itself collectively asking — what happened to Kratom Source?
A Run in With Health Canada
A little digging will show you that Kratom Source had a run-in with Health Canada on August 9 of 2019. The report on Health Canada's website states that the product recall was for their Red, Green, and White kratom powders which were recalled for not having market authorization.
Since then, the vendor has edited their website so that all of their 'Buy Kratom Now – Canada' links redirect to Canada Kratom Store. As of writing, there is no way to purchase kratom products from the original Kratom Source catalog, and it's not entirely certain whether they'll continue doing business or not.
What is Market Authorization?
Market authorization in Canada is essentially a green light from Health Canada to sell, advertise, and market products as health supplements, food, or drink. The reason why Kratom Source's products were recalled is that they failed to properly label their products as 'NOT FOR HUMAN CONSUMPTION' which could mislead buyers as to what kratom should be used for.
Presently, Health Canada and the Canadian Food Inspection Agency (CFIA) have yet to pass kratom as a health supplement or a food or drink additive, so any products that might lead buyers to think that they can use kratom for human consumption go against their guidelines.
That doesn't necessarily mean however that kratom is illegal in Canada. In fact, Canada seems to be the most lenient when it comes to kratom purchasing and selling liberties. The only thing they're particular about is labels. That is, you can buy and sell products without care as long as you indicate what they should and shouldn't be used for.
To protect their businesses, kratom vendors these days have come up with a workaround for their product labels. Many have opted to indicate that their kratom products are strictly for 'research purposes only.' Some advertise their kratom as raw materials for candle making and other arts and crafts that won't necessarily involve human consumption, ingestion, or inhalation.
Will Kratom Source Resume Business?
Right now, that's not entirely clear. The vendor has maintained their silence regarding the status of their operations, so no one really knows whether they'll be back in business. One Redditor speculates that the vendor might not be out of the woods just yet as Health Canada might still be imposing certain restrictions on their business until they settle fines and penalties.
It's important to note that both Health Canada and the CFIA have the authority to force a business into closure if they deem it a necessary step, especially if the company committed major violations. On the upside, Kratom Source's website has yet to be taken down, which may be an indication that they still have intentions to continue the business.
Alternatives to Kratom Source
If you're on the hunt for quality kratom and Kratom Source's temporary closure might have you looking for an alternate vendor to try, then you might want to consider some of these vetted options:
King Tut Botanicals

My Kratom Canada

Northern Organix

True North Kratom

Kratom Temple
All of these vendors continue to operate, however, there are a few like Kratom Temple that sells kratom-infused edibles which could get them in trouble with Health Canada as well. On the upside, buying their products isn't likely to get you in trouble especially if you keep your usage away from the public eye.
A Cautionary Tale for Kratom Vendors in Canada
While Canada maintains an open mind about the potential benefits of kratom, they're not joking around when it comes to implementing existing regulations. Put into perspective, what Health Canada and the CFIA are asking for isn't actually too outlandish.
After all, proper labeling is an expectation we have of any product — whether or not it's kratom. Hopefully, the story of Kratom Source will serve as a cautionary tale for existing vendors and aspiring start-ups to prevent further damage to the future of kratom freedom in the country.