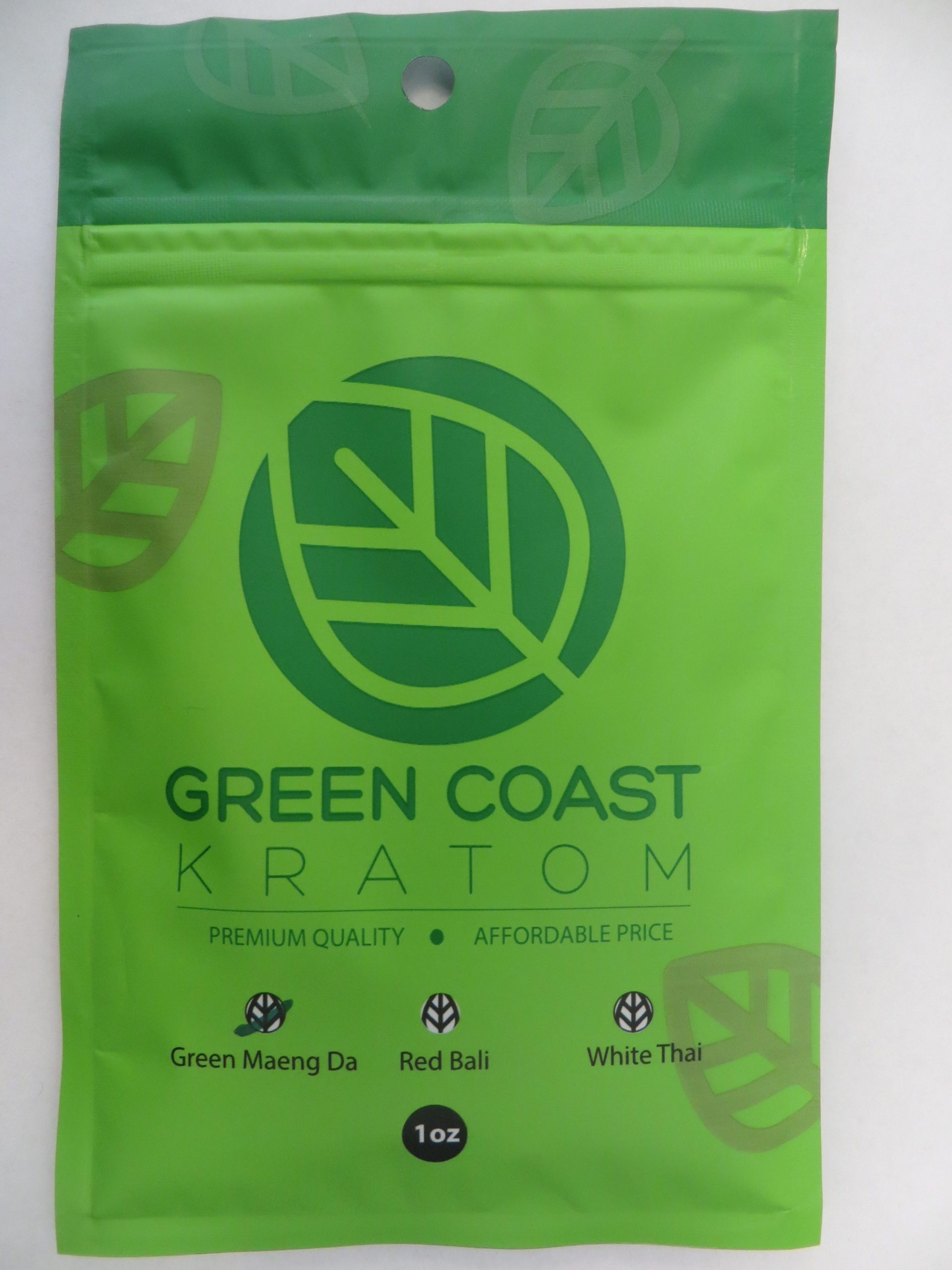 Although they don't really sell the best kratom on the block, headshops thrive because they cater to a special group of kratom users. That is, people who run out of kratom and have to wait a few days before they can get their hands on their latest shipment. Caught in a bind and without anywhere else to turn, these buyers have no choice but to suck it up, walk into a headshop, and buy just enough kratom to see them through until the next delivery. We have pulled up our sleeves and done all the research for you in this Green Coast kratom Review.
Green Coast Kratom is one of the many brands you'll find stocking up the shelves of your local vape shop. And although you might think their affordable options make them a cost-effective bandaid solution to your temporary kratom-lessness, it's important that you read up on the specifics before you trade in your dollars.
Reviews on Green Coast Kratom
This is where you'll run into the first issue. Reviews about Green Coast Kratom are scarce, if not non-existent altogether. The brand doesn't have its own website and just sells its products through what we assume is their registered distributors, including names like pH Water on the Go.
A little extra sleuthing also shows that Green Coast Kratom doesn't have a Facebook, Instagram, or Twitter page, which might raise some brows as to why the brand is trying so hard to keep its identity under wraps. And then, of course, there are forums like Reddit.
As the ultimate source for kratom information, Reddit threads remain silent about Green Coast Kratom Review, their products, and their services. Heck, even the product pages on the different websites where their products are sold don't have reviews for any of their stuff. So you're pretty much on your own if you're thinking about buying from the brand.
The Green Coast Kratom Line-Up
What does Green Coast Kratom offer, you ask? Well, it's all the standard stuff you would expect to see from a headshop brand which is essentially capsules and powder. But you can't really expect to find a lot of variety, as with any other headshop brand on the market.
Green Coast Kratom's powder strains include Green Maeng Da, Red Bali, and White Thai. Since no one really goes to a headshop to buy enough kratom for a month's supply, the Green Coast Kratom line of kratom powders comes in just 1oz and 3oz packets.
Their capsules on the other hand are available in even more limited varieties. Offering just Green Maeng Da and Red Bali in capsules, the brand sells packs of 75ct, 150ct, and 300ct, which might be a little too much if you're just looking for something to bridge the gap.
On the topic of their product selection, it's worth mentioning the brand's packaging. Resealable mylar bags aren't new to the kratom scene, but the ones that Green Coast Kratom uses are as basic as they get. Each bag is labeled with the brand's name, the strain, and the amount inside, but there isn't any other information on there to help you make an informed choice.
Even more concerning, the brand doesn't provide any information on what their products contain. Without any lab reports to substantiate the safety and quality of their 'premium kratom' line, then you're pretty much on your own in case anything goes wrong.
Sure, lots of brands out there leave out the lab reports. But that should be especially concerning when you're dealing with a brand that has zero information about their company online. In case any side effects and adverse reactions occur as a result of use, there's no one you can potentially trace the products back to.
Pricing and Coupon Codes
One of the reasons why Green Coast Kratom manages to keep their customers despite all the missing information is their prices. The brand offers its products at insanely low costs, which makes its line enticing even with all the red flags.
An ounce of their powder sells for just $12, while their 3oz pack goes for as little as $30. If you're looking to get your hands on their capsules, the brand sells them for $20 for 75, $30 for 150, and $60 for 300 capsules.
Unfortunately, coupon codes are non-existent with Green Coast Kratom because they don't really have their own website. So if you were interested in getting a price cut on your order, you'd have to look for a distributor that sells the products on sale, or that has its own promotional offers.
The Verdict on Green Coast Kratom
Well, they're a headshop brand. So what do you expect? Although their prices might be dirt cheap, it's important to remember that there's a whole lot more to choosing a kratom brand than just the cost of their products. This Green Coast Kratom Review should help as they don't provide any information that would solidify their claims to purity and safety, so it's best to tread lightly with this headshop brand.